The Community–University Partnership Awards, a program started under the leadership of LaMarr Billups, recognizes the work of UW–Madison faculty, staff, and students, and their community partners across the state of Wisconsin, as they address pressing public issues in Madison and the surrounding region.
These awards offer an opportunity to thank our community partners and highlight exemplary partnerships that get to the heart of the Wisconsin Idea—community members and UW–Madison personnel working collaboratively to transform our campus and communities for the public good.
The program is organized by UW–Madison Office of Community Relations and Community Partnerships and Outreach (CPO) Staff Network with support from the Office of the Chancellor and the Morgridge Center for Public Service. Selected projects are active across the state and uphold the following standards for high-quality community–university partnerships:
Embody the original spirit of the Wisconsin Idea by contributing to a vibrant, inclusive, participatory democracy.
Are sustained beyond one event or activity.
Demonstrate a relationship characterized by respect, equity and engagement in all phases of the partnership.
Build the capacity of both community and university partners to address the target issue(s).
Result in measurable community change related to the target issue(s).
2017 Award-Winning Partnerships
LaMarr Billups Community–University Engagement Award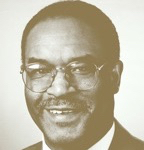 The LaMarr Billups Community–University Engagement Award recognizes outstanding contributions to campus community partnerships. LaMarr Billups served as a special assistant to two UW chancellors and was director of community relations from 1996 to 2007. LaMarr was known as a skilled ambassador between the university and city, and was deeply committed to key civic institutions and social causes.
Past recipients: Robert Pierce (2014) | Mary Rouse (2013)
2017 Award Recipient: Emily Auerbach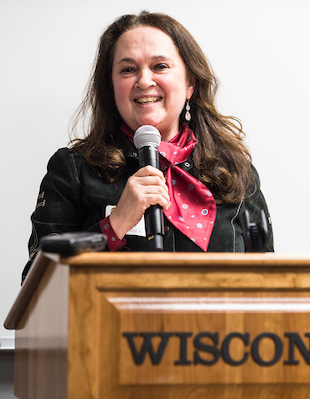 Emily Auerbach is an award-winning English professor at UW–Madison and director of the UW Odyssey Project, a free, life-changing college humanities course for adults facing economic barriers. Since 1995, Professor Auerbach has cohosted "University of the Air," a one-hour program broadcast statewide on Wisconsin Public Radio featuring interviews with faculty members. She has also earned acclaim for her book Searching for Jane Austen and her "Courage to Write" series, a collection of radio programs, written guides, and courses about women writers.
Since 2003, the nationally recognized Odyssey Project has provided access for adult students to enroll in a challenging college humanities course. Many of the students are overcoming the obstacles of single parenthood, homelessness, drug and alcohol addiction, incarceration, depression, or domestic abuse. Students receive free tuition, textbooks, and childcare through support from the UW, grants, and private donations. While studying influential works of literature, philosophy, history, and art, students gain six UW credits in English, skills in critical thinking, and a sense of empowerment.
Students have reported transformative outcomes through their participation: they report reading more to their children, feeling that they are better parents, having more hope about their own future, being more likely to become involved in their communities, and making plans to continue their education or seek job training. Odyssey continues support and advising for participants after the program, and an Odyssey Junior initiative was launched in 2015 to teach children and grandchildren of adult participants.
Professor Auerbach, who has served the UW for more than 30 years, also reaches hundreds of thousands of nontraditional students through lectures and book discussions at public libraries, prisons, retirement centers, and schools. Recurring events include Tuesday Morning Booktalks and the Eloquence and Eminence lecture series.
2017 Judges
Bria Brown
Membership Coordinator, Community Shares
Lisa Chambers
Associate Director, Morgridge Center for Public Service
Mary Beth Collins
Director of Centers Research and Public Affairs, School of Human Ecology
Merry Farrier
UW South Madison Partnership Coordinator; MA Student, Education Policy Studies
Dadit Hidayat
PhD Candidate, Nelson Institute for Environmental Studies
Jack Jorgensen
Co-Director, Wisconsin Collaborative Education Research Network, School of Education
Katherine Loving
Program Manager, Healthy Campus, University Health Services
Amanda Ngola
Clinical Assistant Professor and Field Education Coordinator, School of Social Work
Kevin Niemi
Director of Outreach and Community Engagement, WISCIENCE (Wisconsin Institute for Science Education and Community Engagement)
Leslie Orrantia
Director, Office of Community Relations, Office of University Relations
Jeffrey Russell
Vice Provost for Lifelong Learning; Dean, Division of Continuing Studies
Molly Schwebach
Senior Outreach Specialist, Center for Healthy Minds
Lynet Uttal
Professor, School of Education