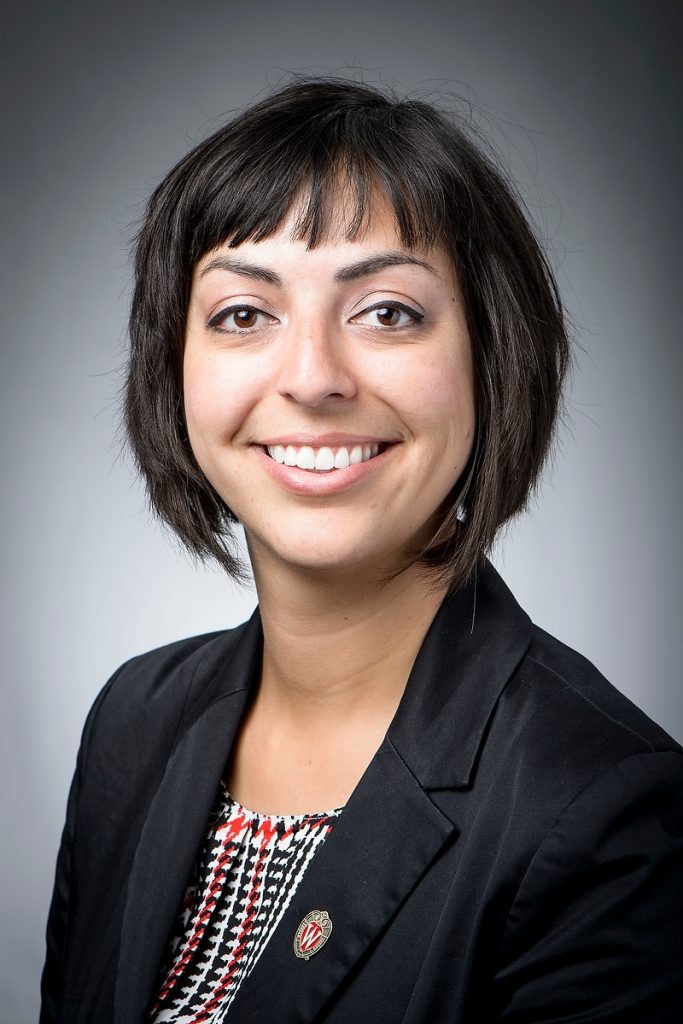 Leslie Orrantia
Director of Community Relations
orrantia@wisc.edu
608-262-4315
92 Bascom Hall
Leslie Orrantia has served as director of Community Relations since August 2016. Previously, Orrantia was an assistant director for the Wisconsin Collaborative Education Research Network within the UW School of Education. Prior to her work at the university, she served as a caseworker in Madison for nearly five years. Orrantia earned a bachelor's degree in sociology and psychology from Mount Holyoke College in South Hadley, Massachusetts. She serves on behalf of Chancellor Blank as the primary point-of-contact with county, city, and community entities and facilitates meaningful collaborations between campus and community, with a focus on growing institutional access and community-engaged scholarship.
Merry Farrier-Babanovski
Coordinator, UW South Madison Partnership
farrier@wisc.edu
608-265-4940
2312 S. Park St.
Merry Farrier-Babanovski is a graduate student in the Department of Educational Policy Studies at UW–Madison. She completed her bachelor's degree in justice studies at Arizona State University. Her background in youth education programs and community engagement continue to inform both her studies and work as the UW South Madison Partnership Coordinator.