Share Your Feedback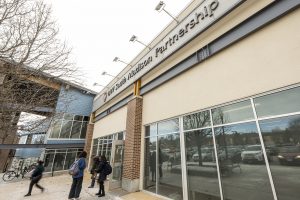 Do you have suggestions about how UW–Madison can better serve our community? Please share your comments, questions or ideas and we'll be in touch shortly. You can also reach out to a member of our staff below.
Email: brenda.gonzalez@wisc.edu
Address: 2238 S. Park St., Madison, WI
Follow us on social:
Goals and Responsibilities
Maintain relationships with the City of Madison, Dane County, Madison Common Council, Dane County Board, Madison Police Department, Dane County Sheriff's Office, District Attorney's Office, and the various subcommittees that meet about topics relating to the University of Wisconsin–Madison.
Represent the Office of the Chancellor as an ex-officio member of community organizations that value the input and participation of the University of Wisconsin–Madison.
Build and enrich relationships with community organizations, nonprofits, school districts, neighborhood associations, various cultural groups, and partnerships, including the South Madison Partnership, to ensure that the University of Wisconsin–Madison continues to be a good neighbor.
Collaborate with University of Wisconsin–Madison campus partners that are working to develop community outreach strategies or seeking to enhance existing community partnerships.