Brenda González
Position title: Director of Community Relations
Email: brenda.gonzalez@wisc.edu
Phone: 608-695-0308
Address:
92 Bascom Hall
500 Lincoln Dr
Madison, WI 53706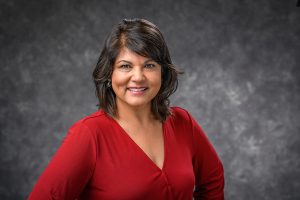 As director of community relations, Brenda González serves as UW–Madison's primary point of contact with local community and nonprofit organizations. She is responsible for developing strategies to ensure the university is engaged with these organizations and the broader community.
Prior to joining UW–Madison, Brenda worked as the diversity manager for Agrace Hospice & Palliative Care and as a community marketing and health equity manager for Group Health Cooperative of South Central Wisconsin. On-campus, she served as the the health equity career development program manager with the Collaborative Center for Health Equity at the School of Medicine and Public Health.
Brenda has a bachelor's degree in social psychology from Universidad Autónoma Metropolitana Xochimilco in Mexico City, Mexico, and has done graduate course work in social innovation sustainability leadership at Edgewood College and linguistics and communicative disorders at UW–Madison.